Blog
Are Blue Jays games blacked out on MLB.TV?
Articles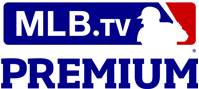 Update: 2017 Season
See about 2017 blackouts.
Update: 2016 Postseason
See about 2016 Postseason blackouts.
---
A new season of Major League Baseball is approaching, and many Canadians are getting excited about the Toronto Blue Jays in 2016. You may have heard of the popular MLB.TV service and are wondering if this will allow you to watch the Blue Jays without cable. This post aims to clear up some confusion about this service.
Let's get right to it.
Will Blue Jays games be blacked out in Canada on MLB.TV in 2016?
The short answer is probably not. Maybe.
As noted above, with the announcement of Sportsnet NOW, Rogers might have reason to enforce blackouts in 2016.
I am sure you would like a more definitive answer. I would like to provide a more definitive answer, but no such official information has been released. The facts are:
Pricing Details
MLB.TV is even more affordable this year compared to years past.
The full MLB.TV Premium subscription is $109.99 US/yearly or $24.99 US/monthly. This provides home and away broadcasts to all games for all 30 teams (subject to the blackout policy linked above).
There is a new single team feature for $84.99 US/yearly. This gives you home broadcasts for one team.
More Info and Sign up
If you are willing to risk getting blacked out, go to http://mlb.tv to learn more and to sign up.
Other options
On April 1, 2016, Rogers announced Sportsnet NOW will be available to all Canadians—no cable subscription required. This may be the only streaming option to watch Toronto Blue Jays games in Canada this season.