Blog
Watch 2016 Rio Olympics coverage for free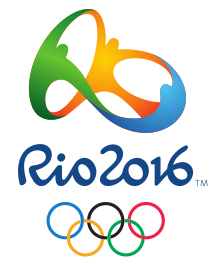 Where to watch the 2016 Rio Olympics in Canada
Canadians will have access to some of the most comprehensive coverage of the 2016 Summer Olympics in Rio de Janeiro, Brazil.
Television broadcasts
CBC/Radio-Canada is the primary broadcaster for the 2016 Olympics, but TSN, Sportsnet, and RDS will all carry Olympics coverage.
See below for more detailed schedule information:
Online streaming
CBC will have extensive coverage available for free on http://olympics.cbc.ca/. There will be 23 online streams covering over 4000 hours of content. Additionally, content can be viewed on-demand, in case you miss the live event.
See this CBC Help Centre article for information about browser compatibility and troubleshooting.
Mobile and tablet streaming
You can also watch the extensive streaming content on your iOS (iPhone + iPad) and Android phones and tablets, for free.
Download the CBC Rio 2016 app for iOS and Android:
See this CBC Help Centre article for device compatibility and troubleshooting tips.
FAQs
Can I watch CBC Olympics coverage from outside of Canada?

No. CBC only has the broadcast rights for Canada, so people outside of Canada cannot watch the CBC Olympics coverage.

Does the iOS App support AirPlay?

Yes. Download the app on your iPhone or iPad and you can use Apple's AirPlay technology to stream the video on your Apple TV device.

Do the apps support Chromecast?

Both the iOS and Android apps have support for Chromecast. Start watching an event or video, and once the ads are finished, the 'cast' icon appears. Tap the 'cast' icon to start watching the content on your Chromecast.

Are there any other ways to stream the content? Apple TV? Roku? Video game consoles?

CBC's free streaming Olympics coverage can be accessed via compatible web browsers, and the iOS and Android apps. There is no Apple TV app, Roku app, Xbox One app, or PS4 app.