Blog
Is The Man in the High Castle available to watch in Canada?
What to Watch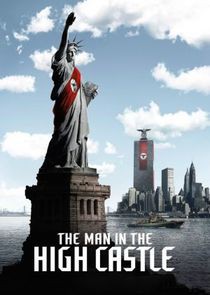 The Man in the High Castle is a 2015 American TV series loosely based on the Philip K. Dick book of the same name. It is set in an alternate history where the Axis powers won World War II.
The series was produced by Amazon Studios, and is available to American Amazon Prime subscribers as part of the Amazon Video service. Unfortunately, as Canadians well know, the Amazon Video service is not available in Canada.
Shomi has picked up a number of the Amazon Original series, including Transparent, Alpha House, Betas, and Mozart in the Jungle, while CraveTV has the Amazon Original series Bosch. Unfortunately, neither service (nor Netflix) have opted to pick up the series The Man in the High Castle.
Even more frustrating for Canadians, is that the series is not available for purchase on either iTunes or Google Play. Nor is there a DVD or Blu-ray set available for purchase.
All this means is that there is no legitimate way to watch this TV series in Canada, yet. Season 2 is set to premiere in late 2016. Hopefully as Amazon works on their promotion for season 2, they can agree to a streaming deal with a Canadian service. Until then, you can always read the book ;)
Update (December 14, 2016):
Now that Amazon Prime Video has launched in Canada, Canadians can now legally watch The Man in the High Castle.
Season 2
Season 2 of The Man in the High Castle can now be watched on Amazon Prime Video. Sign up for Amazon Prime to start watching.