Blog
Amazon Prime Video now available in Canada
News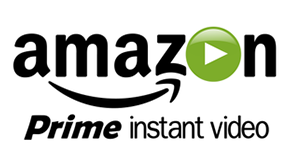 The Amazon Prime Video service has officially launched in Canada. The video streaming service allows users to stream TV shows and movies in their web browser and on iOS and Android phones and tablets.
Price
The Amazon Prime Video service is available in Canada only to Amazon Prime subscribers. The Amazon Prime service includes the following benefits:
Free two-day shipping on eligible items from Amazon.ca
Twitch Prime, for video game enthusiasts, which includes ad-free viewing on Twitch, a 20% discount on new-release video games
Unlimited photo storage on your Amazon Cloud Drive
Early access to "Lightning Deals" on Amazon.ca
The price of this service is $79.00/year, plus taxes. Read more about the benefits of Amazon Prime.
Devices
Amazon has long sold their own streaming devices, the Amazon Fire TV line, on Amazon.com. However, they have not previously been available to Canadians shopping on Amazon.ca.
You can currently watch Amazon Prime Video on:
Web Browsers (on Amazon.com)
iOS and Android phones and tablets
Download the App
Content
Amazon is marketing the global Prime Video service primarily for watching Amazon Original content, with a few popular TV shows and movies thrown in.
Unfortunately, much of of the content listed in the Prime Video section on Amazon.com is geo-restricted, making it confusing to see what is truly available to Canadians.
Adding to the confusion, some content available via the mobile app is not yet available to watch on Amazon.com.
As the Prime Video service expands globally, we expect Amazon to streamline the content browsing experience, as well as purchasing the rights to additional content.
In the meantime, the following are available for Canadians to watch:
Amazon Originals
The Grand Tour
The Man in the High Castle
Transparent
Mozart in the Jungle
Red Oaks
Hand of God
Z: The Beginning of Everything
Patriot
Other TV
Community
The Night Manager
Justified
Fear the Walking Dead
Movies
A selection of about 100 popular movies
Sign up